TRANSFER AIRPORT INNSBRUCK NAAR ST ANTON
Ook op de route tussen Innsbruck Airport en St Anton bieden wij onze betrouwbare en comfortabele premiumtransfer aan. Een ontspannen en ongecompliceerde vakantie in een van de mooiste vakantiebestemmingen in de Alpen is de beste manier om te beginnen. Met Alpinity Transfers kunt u een aangename directe reis van de luchthaven Innsbruck Airport naar uw gewenste bestemming in St Anton boeken, vele extra's inbegrepen. Uw chauffeur ontvangt u graag in de "Meet & Greet" in de aankomsthal en neemt uw bagage mee. Terwijl de grote koffers en kleine tassen worden opgeborgen, leunt u achterover en ontspant u zich in onze exclusieve limousines of ruime voertuigen met grote capaciteit. Verheug u op een ontspannen tocht door de Tiroler Alpen naar uw woonplaats in St Anton.
Onze chauffeurs zijn goed opgeleid, zijn vooral bekend met de omgeving en streven altijd naar het welzijn van onze klanten. In de zomer en winter zorgen ze voor een snelle reis en een veilige aankomst in het vakantieparadijs St Anton. Voor onze kleine gasten bieden wij gratis kinderzitjes voor veilig vervoer. Zelfs een vertraging van de vlucht hoeft geen reden te zijn om te ontspannen – uw taxi staat zonder extra kosten op de luchthaven voor u klaar! De boeking van een Alpinity transfer vanaf de luchthaven Innsbruck Airport kan snel en eenvoudig via een online formulier of een telefonische hotline worden gedaan. Annulering is te allen tijde mogelijk en gratis met Alpinity. Met onze Beste prijsgarantie krijgen klanten van Alpinity altijd de goedkoopste transfer van de luchthaven Innsbruck naar St Anton.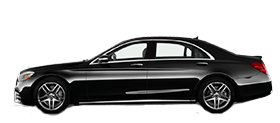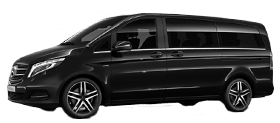 TRANSFER NAAR ST ANTON
ONLINE BOEKENING
WAT KLANTEN ZEGGEN
GETUIGENISSEN
Ich fahre seit einiger Zeit zum Flughafen mit diesem Unternehmen und ich muss wirklich sagen dass diese Herrschaften Ihre Arbeit sehr ernst nehmen!! Einfach Top Qualität und Top Fahrzeuge!!!
We are totally satisfied with this transfer company. We drove from Innsbruck Airport to Kitzbühel and back. The drivers were always punctual and friendly. We also felt very safe. We have booked with them again next year.
First class cars and drivers
Very courteous and personable taxi drivers. Not only the pleasant transfer, also using the suitcase which helped us attentively. We were picked up from the airport on time and arrived safely at our destination without any problems. Highly recommended and I would book it again anytime!
We booked this transfer company in December and we are totally satisfied with them. We drove from Innsbruck to Gerlos. The trip was very pleasant as the driver was very nice and competent. We felt very safe while driving. Therefore we will book with this company again.
Svenja de B.
22:54 08 Jan 20
Perfect service, on time, friendly driver, nice and clean car ...
Nicolas G.
16:02 28 Dec 19
Guater Service, nette Leit. War a angenehme Fahrt.👍🏻
Tolle Leute. Machen einen guten Job
Benjamin H.
17:00 17 Dec 19
Preis-Leistung sind genau auf den Punkt getroffen sowie eine sichere und pünktliche Fahrt mit einem freundlichen und zuvorkommenden Service. Danke euch!
Wirklich sehr zum Empfehlen! Tolles Taxi Transferunternehmen. Von Innsbruck Flughafen nach Ischgl und Retour zum Airport ohne Komplikationen. Sehr netter, gepflegter Fahrer sowie sehr moderne Fahrzeuge.
Everything was perfect! Best transfer from Innsbruck to our hotel in Lech. Easy booking and stress free pick up. Punctual, friendly and helpfull driver, even the vehicle was new comfortable and very clean. I recommend this company to everyone!!!
Philippine E.
21:20 20 Nov 19
Der Taxifahrer war sehr nett, aufmerksam und in erster Line pünktlich! In Innsbruck findet man selten wirklich verlässliche Taxifahrer. Außerdem war das Auto sehr schick, sauber und neu. Das Preis-Leistungs-Verhältnis ist sehr fair. Haben sich auf jeden Fall die 5 Sterne verdient.
Wir sind am 01.11 am Flughafen in Innsbruck gelandet und haben vor Ort nach einem Transferservice gesucht. Dabei sind wir auf dieses Unternehmen gestoßen. Per Telefon haben wir, mittels eines kompetenten Ansprechpartners, eine Fahrt von Innsbruck nach Mayrhofen organisiert. Der Fahrer für diese Strecke war sehr nett und zuvorkommend. Über die ganze Fahrt haben wir uns überdies sehr geborgen und sicher gefühlt. Wir werden sicherlich für unseren Rücktransfer wieder diese Firma buchen. Top Leistung!!!
Very nice and correct driver! Very hassle free transfer! His driving skills are excellent! You really feel like royalty in the car. Thank you!
This is already our third booking at AlpinStar Taxi. We recommend this company to all because they have professional, nice and good drivers. They even helped with our luggage.
We went with this transfer company on 15th October to Isgl. We were totally satisfied, because they were very friendly and accommodating. They were also punctual at the airport and waited for us with a name tag. We will definitely book this company again. Excellent!
Johan Amadeus R.
20:31 31 Oct 19
Great Company and Service. The owner's really care about customer satisfaction.
Wij helpen u graag verder
SCHRIJF ONS
Heeft u opmerkingen, suggesties of vragen, aarzel dan niet om contact met ons op te nemen. Onze hooggekwalificeerde kantoormedewerkers helpen u graag verder en beantwoorden graag al uw vragen.
Hoe betaal ik mijn transfer met Alpinity?
Hoe het u het beste uitkomt: via overschrijving via ons online boekingssysteem, via PayPal of direct na aankomst in contanten of met een creditcard bij de chauffeur.
Mijn vlucht is laat. Zijn er extra kosten?
In geval van vluchtvertragingen brengen wij geen extra kosten in rekening.
Kan ik voor aankomst contact opnemen met mijn chauffeur?
Uw chauffeur is te allen tijde voor u beschikbaar. Bel onze 24/7 hotline of stuur ons een e-mail.
Hoe herken ik mijn chauffeur op de luchthaven?
Uw chauffeur wacht u op in de aankomsthal van de luchthaven met een naamplaatje.
Kan ik mijn transfer annuleren?
Bij ons is een annulering volledig ongecompliceerd en gratis mogelijk. Informeer ons gewoon per e-mail of telefoon.
Wanneer worden er annuleringskosten in rekening gebracht?
Annuleren tot 24 uur voor aanvang van uw transfer is gratis.